What are Tariffs?
Section 301 identifies product lines, based on HTS codes, that are levied with an incremental tariff. If shipping a tariff affected part to a U.S. address, Online Components will charge a 15% tariff fee.
How do I know if a part is affected by the tariff?
When viewing parts on our website, if the part is affected by the tariff, it will be flagged with the following disclaimer: "Item may subject to tariff fee is shipped within the United States".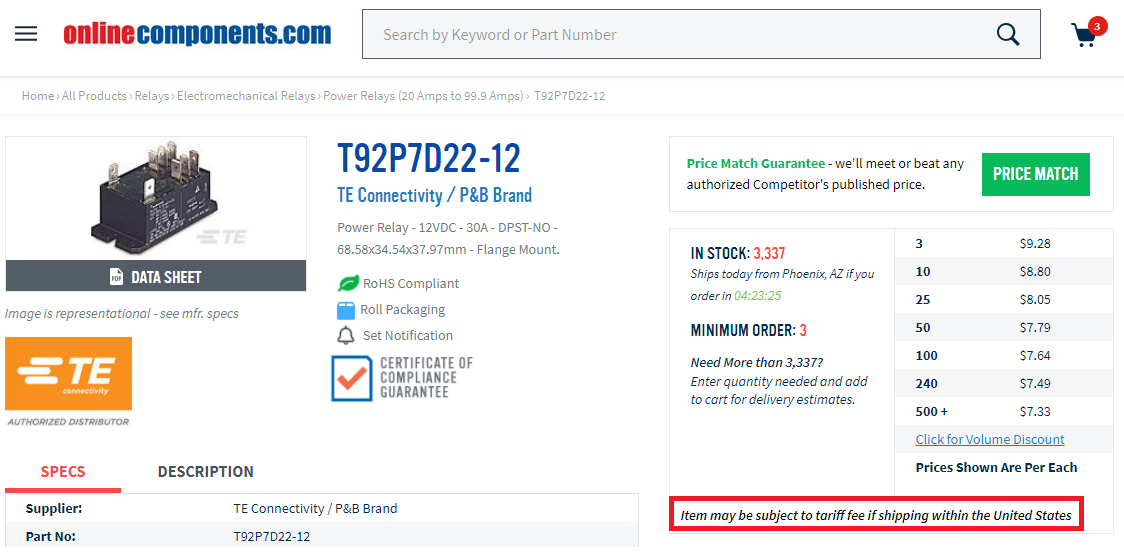 At checkout, you will see the estimated tariff charge for tariff affected parts: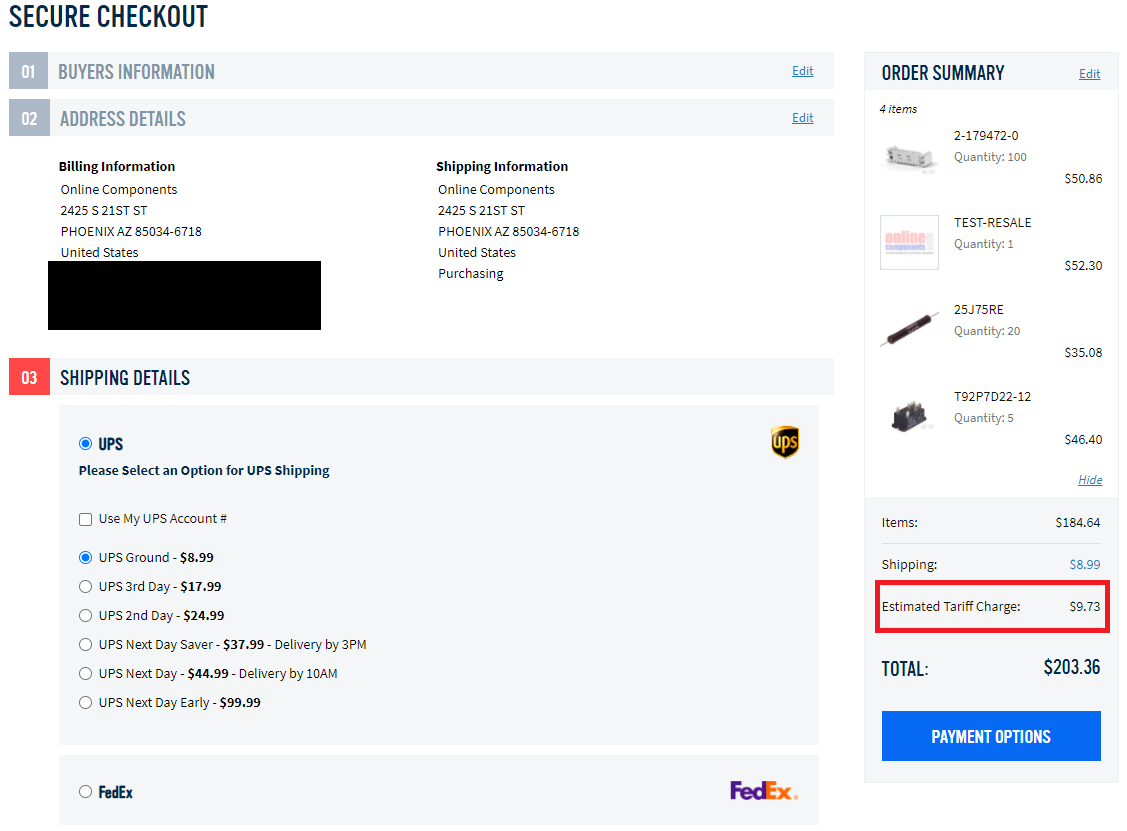 You will also see the tariff charge on your order confirmation: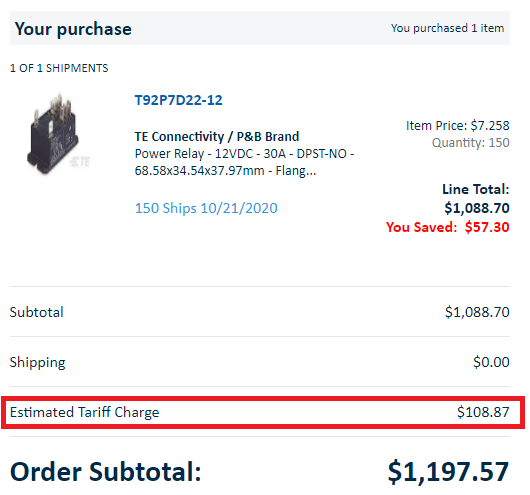 How will the tariff be billed?
Tariff fees will calculate as a separate service charge on your invoice: